New Keenan Honda Dealership Update-September 2017

New Keenan Honda Dealership Update-September 2017
We are fast approaching the grand opening of our new Keenan Honda Dealership! Exterior updates are all but finished; just a few final finishing details need to be completed. The blue ACM panels that flank the iconic Honda cylinder have been installed along with the blue Honda "wave". The Honda "H" has also been placed upon the cylinder, wrapped in protective material, waiting for its big reveal. Directional signage along the exterior is undergoing final refurbishing, and new pavers complete the large front porch.
Inside, the new reception desk and Honda backdrop have arrived and been placed. The new, large Information Center has been installed in the far corner of the Showroom and is awaiting power and data wiring. The new showroom offices have all been framed out; drywall and insulation application will begin soon. The showroom phone, data, lighting and power wiring has started. Framing for new offices has also begun in the Service Administration area, and the service shop just got a new wheel balancing machine installed. Furniture and the remaining millwork for the Showroom, Sales offices and Service offices will be arriving shortly.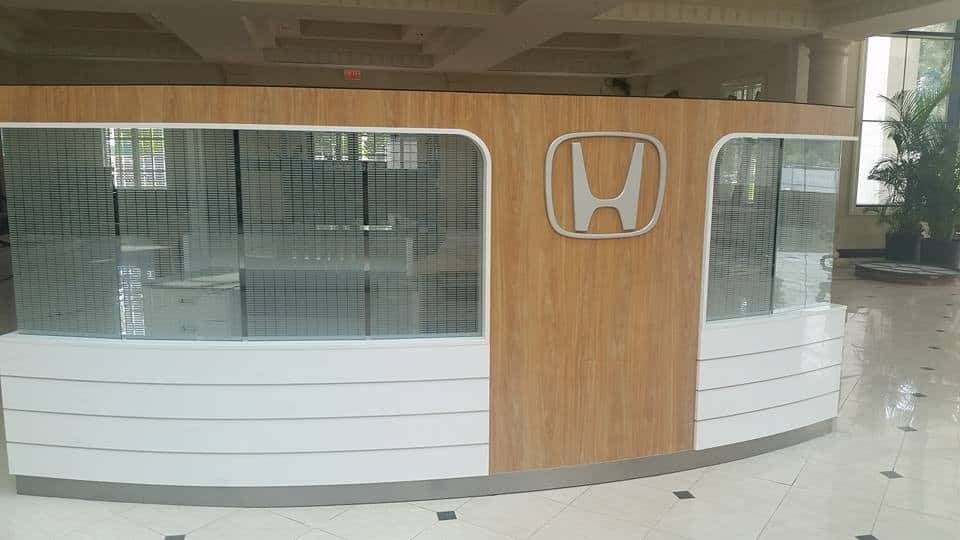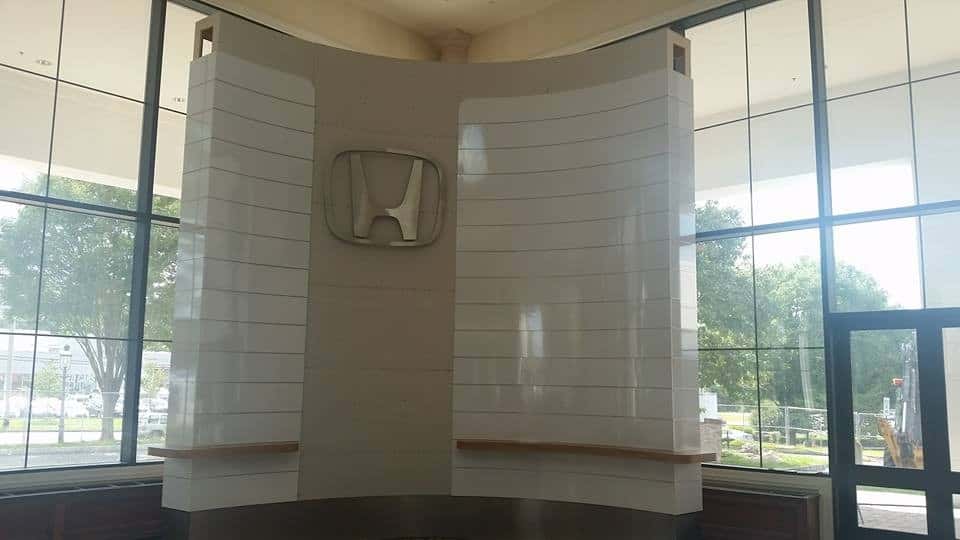 We will continue to keep you posted on the continued progress of our new Keenan Honda Dealership!