Keenan Community Involvement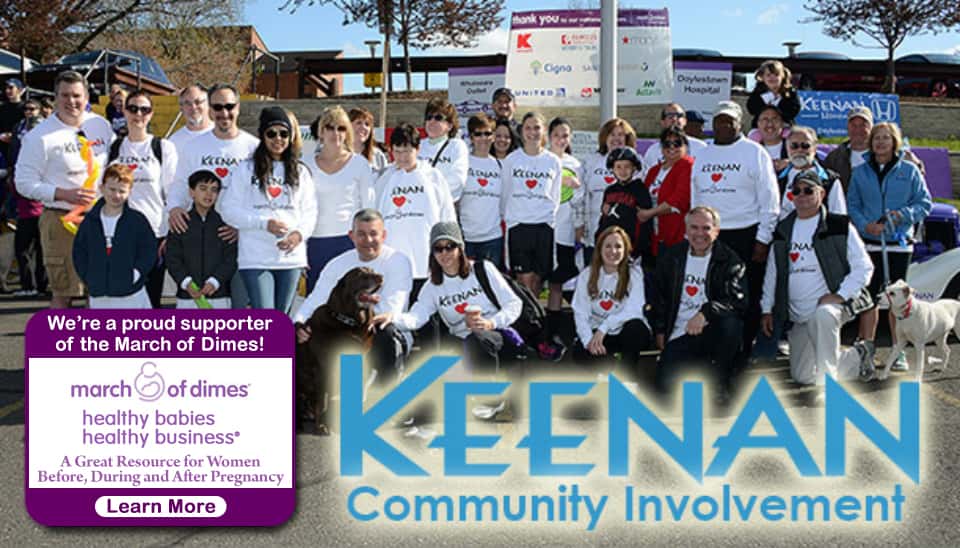 Keenan Honda is privileged to be a part of the amazing Doylestown community in Bucks County, Pennsylvania. We are a family owned and operated business full of selfless employees. We take pride in and enjoy giving back to the community that has helped us grow into the company we are today. We love what we do, and this is our way of thanking you!
Read More About Our Community Involvement on our Blog!
If you have any questions or ideas regarding our community involvement, please give us a call at 800-902-5537, or fill out the form below. We love hearing from you!