BBBSBC Golf Fore Kids' Sake 2019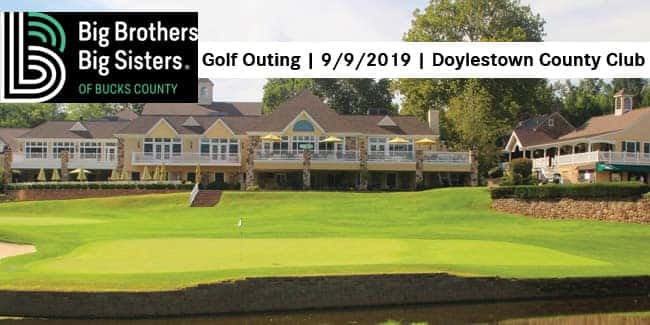 Keenan Motor Group is honored to sponsor the Big Brothers Big Sisters of Bucks County (BBBSBC) Golf Fore Kids' Sake 2019. The event will be held on Friday September 9th at the Doylestown Country Club.  Activities will begin at 9:30am with registration and  brunch until 10:45am,  followed by an 11 a.m. Shotgun Start. The golfing is expected to wrap up around 4:30 so that  attendees can enjoy Cocktail Hour and Hors D'oeuvres.
This event is a part of the Big Brothers Big Sisters of Bucks County mentoring program. The program has helped countless children in our community by partnering a mentor with a child. The mentor is a mature figure that the child can look up to, learn from and glean inspiration to be the kind of person they can be. Many children grow up without having a role model they can look to for nurturing and guidance, but the Big Brothers Big Sisters program's mission is to help make sure a child does not have to face difficult times on their own. No child's future should be determined by the things they are unable to control. The mentor will help their "little" realize that they can get through rough times and that their childhood does not determine their adulthood. This is only part of what a child will learn with a mentor. At the golf outing, participants will have opportunities to  learn so much more about the cause they are supporting. Click this link here to register for the Golf Fore Kids' Sake (if golfing isn't your forte, monetary donations are welcome too).